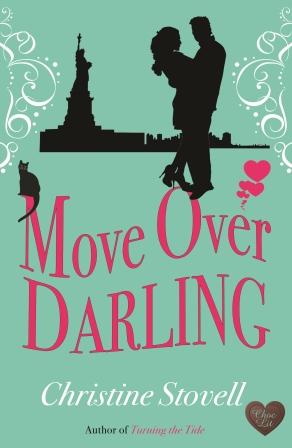 "When is it time to stop running?…"
Coralie Casey is haunted by her past. Deciding it's time for a fresh start, she sets up 'Sweet Cleans', a range of natural beauty and cleaning products, and escapes to Penmorfa, a quiet coastal village in west Wales.
Gethin Lewis thinks he's about to put his home village Penmorfa behind him for good. Now an internationally-acclaimed artist living in New York, he just has to return one last time to wind up his father's estate.
But the village soon disrupts their carefully laid plans. As truths are uncovered which threaten to split the community apart, Gethin is forced to question his real reasons for abandoning Penmorfa, and Coralie is made to face the fact that some stains just won't go away.
Set in Wales and New York.  See the book trailer of Move Over Darling here
Listen to the soundtrack here  Move Over Darling
AVAILABLE HERE and as an audiobook narrated by Charlotte Stevens
"I completely fell for the gorgeous Gethin myself. Welsh, with that wonderful lilt in his voice, black hair and blue eyes – what's not to like? The author's gentle humour and realistic village characters add something special to this wonderful love story – I loved it!"