Hello and welcome, I'm novelist, feature writer and poet, Christine Stovell.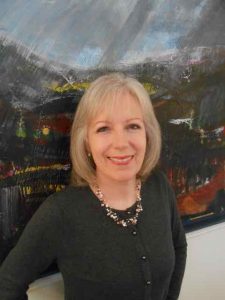 Winning a tin of chocolate in a national essay competition at primary school inspired to Christine Stovell to become a writer. After graduating from UEA, she took various jobs in the public sector writing research papers by day and nascent novels by night. Losing her dad to cancer spurred her on to achieve her dream of becoming a published novelist.
Setting off, with her husband, from a sleepy seaside resort on the east coast in a vintage wooden boat to sail halfway round Britain – albeit with her head in a bucket – provided the inspiration for her 'Little Spitmarsh' series of novels. Her debut novel, Turning The Tide  was a top 100 Bestseller with Amazon Kindle and spent months in the Top 10 Chart for Adult Contemporary Romance. This success did nothing to cure her seasickness although she continues to sail.
As well as writing long and short contemporary fiction and poetry, Christine has written features for various magazines and is a long-term contributor to The English Home magazine. 
Christine lives on the beautiful West Wales coast where long-distance running helps her plan her plots and also inspired her to write her running guide and memoir Running Kind. Half marathons, she thinks, especially when the going gets tough, are like books; both begin with small steps.